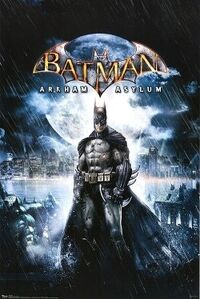 With the recent release of the hugely popular Avengers movie, it is no surprise that many people are looking to infuse some exciting superhero action into their lives. While it would be pretty easy to go outside and find the nearest barrel of radioactive material and try to get superpowers, it is a lot easier/safer to stay inside and play some comic-themed video games. We will compare two different video games here - Arkham City and Marvel vs. Capcom 3: Fate of Two Worlds.

Characters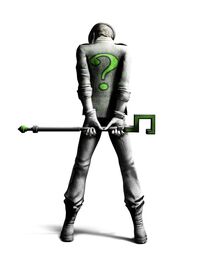 Arkham City is loaded with one of the most popular superheroes ever, Batman. The game is also packed with plenty of enemies including The Joker, The Riddler, Poison Ivy, and Harley Quinn.
Marvel vs. Capcom 3 is loaded with pretty much any superhero that you could imagine. Some of the highlights representing the Marvel side include Wolverine, Captain America, Spider-man, and She-hulk. Representing the Capcom side is a variety of superheroes including Ryu, Viewtiful Joe, Zero, and Frank West.
Which of these games has the best characters?
Gameplay
Admittedly, these games are far different in terms of gameplay. Arkham City is an action-adventure game with elements of stealth, and beat-em-up adventure. The story is more in-depth and complex than Marvel vs. Capcom 3. Marvel vs. Capcom 3 is a no-frills, hands-on fighting action. You want action and immediate results? Plug in your controls and start beating the crap out of your opponents.
Which of these games has a genre/gameplay that you prefer?
Locations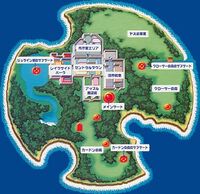 Arkham City is a game that includes a huge variety of locations including a cathedral, a courthouse, a theatre, and a trendy nightclub, among many other locations.
The stages in Marvel vs. Capcom 3 are also extremely varied. Locations include Kattelox Island from Megaman, the Daily Bugle from Spiderman, Demon Village from Ghost n' Goblins], and Metro City from Final Fight.
Which of these games have a larger variety of locations?
Weapons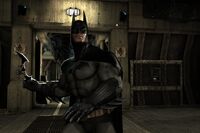 It comes as no surprise that a superhero game would be loaded with tons of weaponry, and when it comes to weaponry we know that billionaire Bruce Wayne is always going to have a huge arsenal. In Arkham City, the selection of weapons includes the Batarang, the Batclaw, Fear Gas, the Smylex, and the Lazarus Pit.
In Marvel vs. Capcom 3, each superhero has their own special set of weaponry. Wolverine of course uses his claws, Spider-man uses his webs, Captain America uses his shield, etc.
Which of these games have better weapons?
Ad blocker interference detected!
Wikia is a free-to-use site that makes money from advertising. We have a modified experience for viewers using ad blockers

Wikia is not accessible if you've made further modifications. Remove the custom ad blocker rule(s) and the page will load as expected.